| | |
| --- | --- |
| J.S. Bach: Toccata & Fugue in D Minor, BWV 565 | |
| Mozart: Eine Kleine Nachtmusik, K.525 | |
| Beethoven: Für Elise | |
| Ravel: Pavane for a Dead Princess | |
| Led Zeppelin: Stairway To Heaven | |
| Moody Blues: Nights In White Satin | |
| Bachman Turner Overdrive: Let It Ride | |
| Eurythmics: Sweet Dreams | |
| Metallica: Enter Sandman | |
| Nine Inch Nails: Closer | |
David Lynch
David Lynch's artistic credits include Eraserhead, The Elephant Man, Dune, Blue Velvet, Wild At Heart, Lost Highway, and the cult television classic, Twin Peaks.
More details of his work can be found at Pretty As A Picture: The Art Of David Lynch, and Mike Dunn's "Lynch Net" Page.
Sound and Photo Clips
(182K)
BLUE VELVET: Frank Booth (Dennis Hopper) in one of his most terrifying moments.

(68K)
DUNE: Paul Atreides (Kyle McLachlan) prophesies to the gathered Fremen.
(192K)
LOST HIGHWAY: The Mystery Man (Robert Blake) is pleased to talk to you.
---
Stanley Kubrick
(1928-1999)
Stanley Kubrick's film credits include Spartacus, Dr. Strangelove: Or How I Learned To Stop Worrying And Love The Bomb, 2001: A Space Oddysey, A Clockwork Orange, Barry Lyndon, The Shining, Full Metal Jacket, and Eyes Wide Shut.
A detailed history of his work can be found at the Kubrick Multimedia Film Guide.
Sound and Photo Clips
(162K)
2001: A SPACE ODYSSEY
The HAL 9000 unit refuses to open the pod bay doors.
(107K)
A CLOCKWORK ORANGE: Alex (Malcolm McDowell) prepares to drink some drug-laced "moloko" (milk).
(187K)
THE SHINING: Danny Torrence (Danny Lloyd) in the "redrum" trance.
Kurt Vonnegut, Jr.
Kurt Vonnegut's writings, too numerous to list, include the number one bestseller, Breakfast Of Champions, and several novels, plays, and short stories which have been produced as films, most notably, Slaughterhouse Five and Mother Night.
An excellent source of infomation on the man and his works can be found at The Vonnegut Web.
---
Frank Herbert
(1920-1986)
Frank Herbert's writings include Dune, Dune Messiah, Children of Dune, God Emperor of Dune, Heretics of Dune, Chapterhouse Dune, and the terrifying tale of biological revenge, The White Plague.
More details on the author and his works, plus the extended mythology of the Dune writings, can be found at Museum Arrakeen, and at the Bohemian Ink Frank Herbert Page.
THE ENFORCER'S FAVORITE LINKS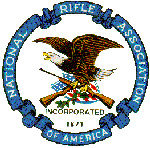 The home page of The National Rifle Association, the foremost defender of the right to keep and bear arms guaranteed by the Second Amendment of the United States Constitution.
---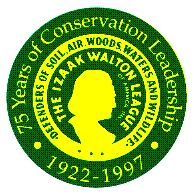 The home page of The Izaak Walton League of America, dedicated "Defenders of Soil, Air, Woods, Waters and Wildlife."
---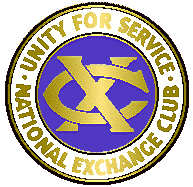 The home page of The National Exchange Club, its members unified for service to their communities. The works of Exchange Club in action can be seen at the web site of the Exchange Club of Wooster, Ohio.

---
The home page of Reason Magazine, a non-partisan libertarian publication dedicated to "Free Minds and Free Markets."
---
Nearly everyone loves The Dancing Baby! The Enforcer's Dancing Baby Page includes two popular versions of the gyrating infant and links to numerous other versions.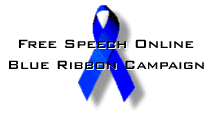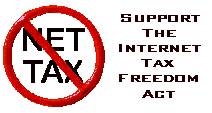 © 1996-1999 Enforcer Graphics

All Rights Reserved