PUBLIC RECORDS:
What's New, What's Good, What's Bad
October 24, 1999
---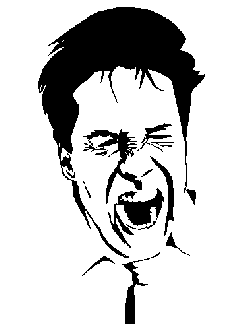 ... in some cases, the new provisions will be very disturbing
to public employees, particularly law enforcement officers.
---
In past issues, we informed you of the current status of Ohio's public records law, and we discussed some of the specific circumstances where public records must be provided upon request. Within the next few months, a new public records law will place aditional burdens on public agencies, and in some cases, the new provisions will be very disturbing to public employees, particularly law enforcement officers.
Effective December 14, 1999, Am. Sub. SB 78 will modify Section 149.43 of the Ohio Revised Code as to how records may be requested from public agencies, and in what form those records must be distributed. In the past, a person requesting a public record could be required to appear at the public office that maintains such records in order to receive a copy. Under the new law, if a proper request is made, the public agency must send the record by regular U.S. mail, so long as the person requesting the record makes an advance payment of the "cost of postage and other supplies used in the mailing." 1 The public agency may adopt policies and procedures as to how those records will be transmitted, including a limitations on the number of records that can be requested in a single month for "commercial purposes" such as commercial mailing lists; however, once those policies and procedures have been adopted, the agency must scrupulously follow them and transmit the requested records within a reasonable period of time. 2
Mail requests present a particularly thorny issue in cases of prison inmates. Felony prisoners are notorious for filing legal pleadings during their whole term of incarceration, and many pleadings include requests for public records which the inmates hope will support their claims. Such requests usually contain demands for court records and reports of the law enforcement agencies that investigated their cases. The new law does provide some protection against unreasonable requests by requiring that the sentencing judge, or the judge's successor, "find that the information sought in the public record is necessary to support what appears to be a justiciable claim." 3 However, once the judge decides that the inmate's claim deserves consideration, court clerks and police records officers will be required to mail the requested records directly to the inmate at the correctional institution.
Another new provision regards the form in which records can be requested. If records are kept in an electronic format, such as computer data files, they can be specifically requested in that format. The person requesting the public record will be able "to choose to have the public record duplicated on paper, upon the same medium upon which the public office or person responsible for the public record keeps it, or upon any other medium which *** it can reasonably be duplicated as an integral part of the normal operations[.]" 4 Simply put, if someone asks for a record in a specific electronic format, and if the public office keeps the record in that format or in a manner which can reasonably be duplicated in that format, then the record must be provided in that way. This provision may benefit both the public office and the person requesting the record, since it avoids the need to produce numerous paper copies of data; it will also allow for the duplication of records which are not readily reproduced by photocopying, such as color digital images. Nevertheless, a question remains as to whether this provision applies only to data, or whether it also applies to programs which have been created by the public agency to process the data handled by that agency.
Finally, the new law adds a provision which is intended to protect police officers, but which may prove to be easily avoided and very distressing. One of the exemptions from the definition of "public records" is "peace officer residential and familial information," which includes a peace officer's:
residence address;
participation in an employee assistance program;
telephone numbers, medical information, social security number, and charge card number;
beneficiary for employment benefits;
payroll deductions; and
family information regarding spouses, former spouses, and children. 5
Despite this exemption, a journalist may obtain the home address of a peace officer, and the name and address of the employer of spouses, former spouses, or children who are employed by a public office, simply by providing a request with the journalist's name and title, and the name and address of the journalist's employer, along with a statement that "disclosure of the information sought would be in the public interest." 6 We find it rather difficult to imagine circumstances where it would be "in the public interest" to publish a peace officer's home address, but that provision exists under the new law, and it does not appear to be subject to immediate judicial review if such a request is made.
Like it or not, this new law will go into effect before the year's end. Our best advice to public agencies? Be prepared.
---
Footnotes
[Amendments effective 12/14/99]
1 R.C. 149.43(B)(3).
2 R.C. 149.43(B)(3).
3 R.C. 149.43(B)(4).
4 R.C. 149.43(B)(2).
5 R.C. 149.43(A)(1)(p),(q)(7).
6 R.C. 149.43(B)(5).
---
© 1999 Enforcer Graphics